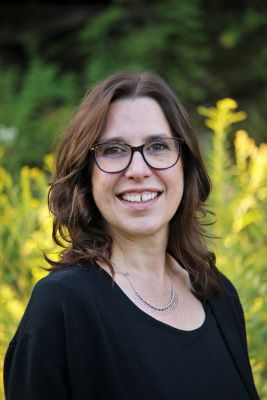 Québec
Anne-Josée Laquerre
Executive Director & Co-Founder of Québec Net Positive

As Executive Director & Co-Founder of Québec Net Positive, Anne-Josée is committed to raising awareness, mobilize and equip businesses – especially SMEs and those who support them – to accelerate the transition to a low-carbon and "net positive" economy.
Anne-Josée is the director of not for profit after having worked for more than 25 years in sustainable development, corporate social responsibility and public relations within major corporations such as Noranda, Domtar, Bombardier Aerospace, FP Innovations (Paprican), and Aimia. She was also a consultant in sustainable business strategies with Millani and a consultant in sustainable development with Maillon Vert.
Anne-Josée is the recipient of the Clean50 2020 Award in the "Education and Thought Leadership" category, which recognizes her as one of the outstanding Canadians who have contributed most to the acceleration of the green economy in Canada. During her tenure as Director, Social Purpose & Corporate Sustainability at Aimia, she has twice been recognized by Corporate Knights as one of Canada's Top 50 Corporate Citizens. She has also served on the board of directors of the Finance & Sustainability Initiative (FSI).
Anne-Josée holds a Master's degree in Management Science from HEC Montréal and has completed an executive program at Harvard Business School: "Aligning Sustainability with Business Performance".