November 25, 2022
Private parties using regulatory agencies to advance public interest concerns
---
This blog is an excerpt from "The Climate Change Conundrum – Private Litigation as a Mechanism to Advance Public Interests?" – the Ivan C. Rand Memorial Lecture, given by Dr. Janis Sarra on 27 October 2022 at the University of New Brunswick. Click here to read the full speech (PDF).
The third avenue I want to discuss is in respect of private parties using regulatory agencies and their statutory authority to advance public interest concerns. In Canada, the Competition Act's purpose is to "maintain and encourage competition in Canada in order to promote the efficiency and adaptability of the Canadian economy, in order to expand opportunities for Canadian participation in world markets while at the same time recognizing the role of foreign competition in Canada, in order to ensure that small and medium-sized enterprises have an equitable opportunity to participate in the Canadian economy and in order to provide consumers with competitive prices and product choices." Part VII.1 of the Competition Act deals with deceptive marketing practices, with section 74.01 prohibiting misrepresentations to the public for the purpose of promoting, directly or indirectly, the supply or use of a product.
For example, this year, Keurig Canada Inc settled a case with the Competition Bureau of Canada to resolve concerns over false or misleading environmental claims made to consumers about the recyclability of its single-use Keurig K-Cup pods. Keurig Canada agreed to pay a CA$3 million penalty and donate CA$800,000 to a Canadian charitable organization focused on environmental causes; pay additional CA$85,000 for the costs of the Bureau's investigation; change its recyclable claims and the packaging of the K-Cup pods; publish corrective notices about the recyclability of its product on its websites, social media, national and local news media, and in the packaging of all new brewing machines; and enhance its corporate compliance program to promote compliance with the laws and prevent deceptive marketing issues in the future. Keurig settled a similar greenwashing case in the US for more than US$10 million dollars.
But what about private actors using complaints to regulatory watchdog agencies when the representation on its face appears true? Here we have two interesting case examples.
HSBC UK Bank plc G21-1127656
The first is a decision rendered in the UK in October 2022 by the Advertising Standards Authority (ASA), the UK's independent advertising regulator, in respect of ads by global bank HSBC in the UK. The ASA had received 45 complaints that two ads were misleading because they omitted significant information about HSBC's contribution to CO2 and GHG emissions.
The poster ads appeared on 'high streets' in October 2021. The first poster featured an aerial image of waves crashing on a shore with text that stated "Climate change doesn't do borders. Neither do rising sea levels. That's why HSBC is aiming to provide up to $1 trillion in financing and investment globally to help our clients transition to net zero". The second poster featured an image of tree growth rings with text that stated "Climate change doesn't do borders. So in the UK, we're helping to plant 2 million trees which will lock in 1.25 million tonnes of carbon over their lifetime". The ASA found that consumers would understand the claims "to mean that HSBC was making, and intended to make, a positive overall environmental contribution as a company" and would understand that HSBC was committed to ensuring its business and lending model would help support businesses' transition to models that supported net-zero targets. Additionally, the ASA found that consumers would understand that HSBC is undertaking an environmentally beneficial activity by planting trees that would make a meaningful contribution towards the sequestration of GHG in the atmosphere. The ASA concluded that the use of imagery from the natural world, and in particular the image of waves crashing on a beach, contributed to that impression. The UK advertising rules (CAP Code) require that the basis of environmental claims must be clear and that unqualified claims could mislead if they omit significant information.
The ASA found that consumers would not expect that HSBC, in making unqualified claims about its environmentally beneficial work, would also be simultaneously involved in the financing of businesses that made significant contributions to CO2 and other GHG emissions and would continue to do so for many years into the future. HSBC's commitment in its 2021 Annual Report is to invest $750 billion to $1 trillion globally to help its clients transition to net zero; however, it also indicated that its current financed emissions – emissions related to the customers it financed – stood at the equivalent of around 65.3 million tonnes of CO2 per year for oil and gas alone, and the figure was likely to be much higher once other carbon-intensive industries such as utilities, construction, transport, and coal mining had been analyzed and included. The Annual Report stated that HSBC intends to continue funding thermal coal mining and power production to some degree until 2040.
The ASA found that HSBC is continuing to significantly finance investments in businesses and industries that emit notable levels of CO2 and other GHG, and consumers would not know that was the case. The ASA considered it was material information that was likely to affect consumers' understanding of the ads' overall message, and so should have been made clear in the ads. It concluded that the ads were therefore misleading. The ads were banned and HSBC UK Bank plc was told to ensure that future marketing communications featuring environmental claims were adequately qualified and did not omit material information about its contribution to CO2 and GHG emissions.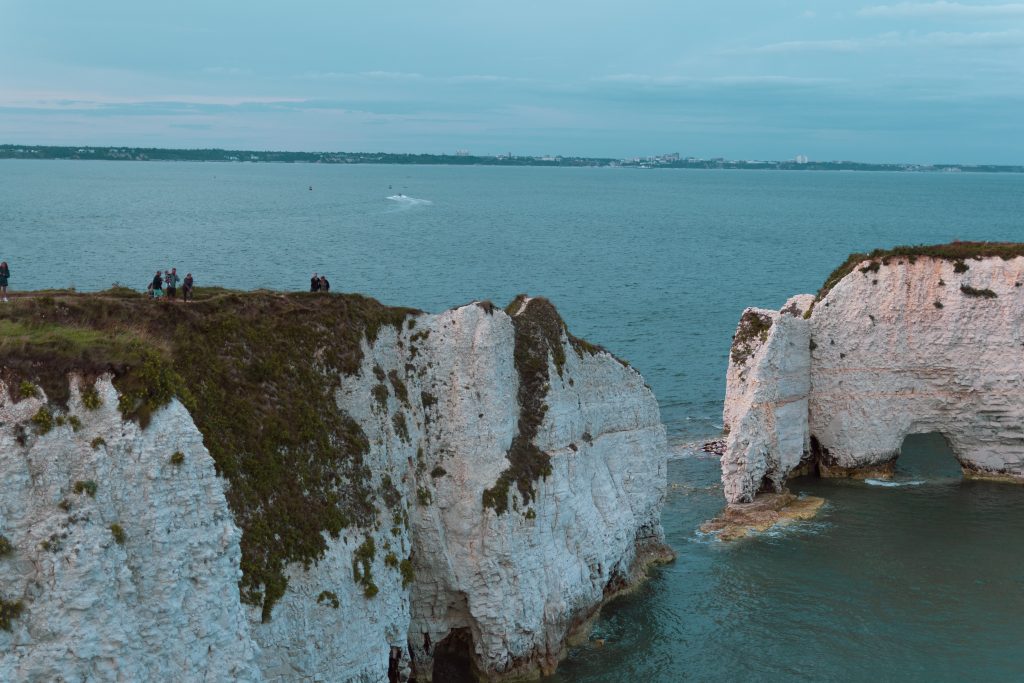 Insights:
Standing:
o The case provides an example of private parties pressing a regulatory agency to act to ensure compliance of private actors with market legislation; thus a private actor seeking a public interest type remedy.
Rights: Public interest in the fairness of market actors was vindicated by private complaints generating regulator enforcement action. It signals that regulators may look past the accuracy of the words used in ads to assess whether the overall messaging is misrepresentation.
Remedies: May offer a signalling effect to financial institutions to be transparent in the full range of their financing activities that both tackle and perpetuate emissions related to climate change.
Kukpi7 Judy Wilson, Chief of the Skat'sin te Secwepemc-Neskonlith Indian Band and others v RBC
The other case is in Canada. Kukpi7 Judy Wilson, Chief of the Skat'sin te Secwepemc-Neskonlith Indian Band, Eve Saint, a Wet'suwet'en Land Defender and four others, supported by Ecojustice and Stand.earth, filed an application for an inquiry with the Competition Bureau of Canada stating that Royal Bank of Canada's (RBC) advertising on climate action is false and misleading. The application is made under section 9 of the Competition Act asking for an inquiry into whether grounds exist for making an order under section 74.01(1) of the Act.
The complaint states that a footnote to RBC's target of reducing emissions 70% by 2025 notes that this reduction only applies to its operations, which are a small part of the total emissions; RBC claims to follow the Greenhouse Gas Protocol, but does not disclose the Scope 3 emissions of its clients, even though these can be the largest source of emissions for its clients, contrary to the Protocol. The complaint states that In 2021, RBC provided a total of CA$34.4 billion in loans and underwriting to the fossil fuel industry and, by the end of 2021, held a total of CA$50.4 billion in shares and bonds of fossil fuel companies. Despite committing in February 2021 to net zero in its lending by 2050, RBC's lending and underwriting to 100 key coal, oil, and gas companies expanding fossil fuels increased by $3.5 billion (85%) between 2020 and 2021.
The complaint alleges that until RBC stops financing fossil fuels, advertising itself as Paris Agreement-aligned is greenwashing. RBC's claim that it will offer sustainable financing ignores that fact that its sustainable financing is not pinned to reducing emissions. The application alleges RBC is currently working against net-zero goals by providing billions of dollars in financing to the oil and gas industry and lacks a credible plan to reach its stated goals. The application alleges that RBC's representation is misleading and false because RBC is providing what is calls sustainable financing to companies that are not necessarily contributing to addressing climate change as well as to companies that are actively undermining climate-related sustainability by expanding fossil fuel production and increasing GHG emissions."
The complaint sets out the remedy sought:
If the inquiry finds that RBC has made materially false and misleading representations to the Canadian public, the Applicants submit that RBC should be required to, at a minimum:
1) Remove all public representations that RBC supports the Paris Agreement and will achieve net-zero emissions by 2050 in its lending or investing until RBC:
a) Ceases financing for new and expanded fossil fuel developments;
b) Commits to winding down its financing to the fossil fuel industry in line with an
emissions trajectory that achieves the 1.5°C Goal; and
c) Measures and discloses all of its financed emissions, including Scope 3 emissions
from its high-emitting clients, and includes these emissions in its net zero lending
and investing targets and plans.
2) Remove all public representations about the contribution of "sustainable finance" to RBC's climate goals until RBC:
a) Publishes clear, quantitative criteria relating to climate action that recipients must
achieve in order to receive sustainable financing;
b) Lists the recipients of this financing and specifies the recipients' contribution to
addressing climate change; and
c) Requires recipients to publish information that demonstrates how RBC financing is supporting actions that are aligned with the goals of the Paris Agreement and
mitigate and/or adapt to climate change.
3) Pay a $10 million fine, credited to the Environmental Damages Fund and to be paid to an organization, preferably Indigenous-led, for the purposes of climate mitigation and adaptation in Canada.
The CA$10 million fine sought is 0.012% of the amount of RBC's loans, underwriting, and investments to fossil fuel companies in 2021 alone.
The Competition Bureau of Canada advised the applicants on 29 September 2022 that it has opened an investigation, and the matter is pending.
Insights:
Standing:
o Other regulatory statutes may provide avenues for private parties to enlist regulatory agencies and their statutory authority into a more proactive stance to further the public interest through the complaint process.
Rights:
o If the Competition Bureau of Canada analyses the complaint in the same manner as the UK, many of Canada's financial institutions and companies with high-carbon emissions will have to replace or reframe many of their advertisements.
Remedies:
o The reputational harm arising from a finding of misrepresentation might be serious enough to incentivize financial institutions to take transition financing more seriously. It could lead to more transparent reporting and advertising, and in an ideal world, more action to reduce emissions – it is likely a pivotal moment in the role of the Competition Bureau.
This third avenue seems to have been largely untapped, yet may contain much potential for advancing the public interest. Regulatory agencies, by their very natures are ostensibly designed to advance the public interest. To the extent their authorizing statutes permit, their statutory power can be activated through complaint or even through common law remedies such as mandamus. The question remains whether this untapped potential will be utilized.
This blog is an excerpt from "The Climate Change Conundrum – Private Litigation as a Mechanism to Advance Public Interests?" – the Ivan C. Rand Memorial Lecture, given by Dr. Janis Sarra on 27 October 2022 at the University of New Brunswick. Click here to read the full speech (PDF).