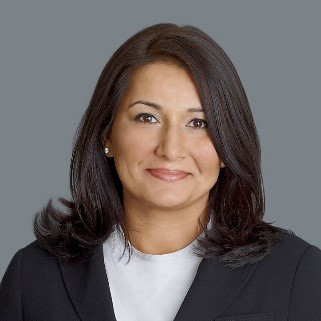 Ontario
Poonam Puri
Professor of Law, Osgoode Hall Law School, York University

Poonam Puri was appointed to Osgoode Hall Law School in 1997, she is one of Canada's leading experts in corporate governance, corporate law and securities law. She has served as both Associate Dean and Associate Dean, Research, Graduate Studies and Institutional Relations at Osgoode, and she has also chaired Osgoode's Faculty Council several times.
Poonam is Co-Founder and Director of the Osgoode Investor Protection Clinic and the Founder and Director of the Business Law LLM at Osgoode Professional Development. A prolific scholar, she has co-authored/co-edited close to 100 books, book chapters, scholarly articles in leading journals, and commissioned research reports.
Poonam is a recipient of several prestigious fellowships, including a 2016 Trudeau Fellowship, and has received significant external research funding including five SSHRC grants. Her work is academically rigorous and firmly grounded in the realities of policy-making. Governments and regulators in Canada and internationally, including the Ministry of Finance, Treasury Board, Industry Canada, and the International Finance Corporation of the World Bank, have called upon her expertise for financial regulation that serves the public interest.
Poonam currently serves on the boards of the Canada Infrastructure Bank, Holland Bloorview Kids Rehabilitation Hospital and the Ontario Securities Commission.